{{ getWordCount(text)}}

/

500

Words
Type or paste your text here or
Upload
.txt/.doc/.docx
{{ getWordCount(text)}}/ 500 Words
How to use paraphrasing.io?
Copy-paste the text or upload directly from your computer.
Click on Select File button and upload the file in .doc/.docx/.txt/.pdf format to paraphrase content
Click on the "start paraphrasing" button.
Download the paraphrasing file or simply copy the paraphrasing text.
Why paraphrasing.io
is best?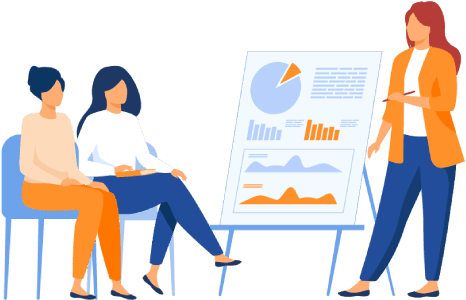 Our paraphrase tool has an advanced algorithm for paraphrasing content online. Accurate web-based content spinning can be possible by using paraphrasing.io.
This tool removes every kind of content duplication by Rewriting the Sentences while keeping readability in consideration. Paraphrasing.io generates high-quality content as it is written by professional writers because this tool uses proper synonyms according to the intent of the content.
Our Service
Remove Plagiarism
Paraphrasing tools are mainly designed to make the content unique by replacing the synonyms with the specified words.
Rebuild Sentences
This paraphraser rebuilds the sentences that can help in making the content free from duplication and rebuilding can be done by using proper synonyms.
SEO-friendly content
Content generated by paraphrasing.io will be 100% unique optimized and it will surely rank on the SERP's as it is written by following all the factors of search engine optimization.
How does our free paraphrasing tool work?
Our online rephraser free tool works on the algorithms of artificial intelligence which helps in attaining uniqueness in less time and with all the accuracy. Paraphrasing.io is considered as an ai-based free sentence rephraser that makes content unique by replacing the words with synonyms while keeping the content quality high.
Who can provide excellent services?
There are so many online paraphrase companies that offer help with many writing types Of assignments and a host Of others that it can be hard to know which to choose. documents, texts, articles - when it comes to paraphrase this, you need a professional such as we have that Offers to refresh the given paper using a vast amount of experience in their fields Of expertise.
Software and inexperienced writers will paraphrase text and swap individual terms for their synonyms. Not only is that likely to still be seen ss sontent piracy as the structure and order of wordings as are still the same but it will often not maintain the original meaning and will often use phrases that are out of context and will make the text meaningless as best.
How to use our paraphrasing tool?
The process of using our best paraphrasing tool is unambiguous and straightforward. rewrite articles, sentences, and paragraphs by following the simple steps of our online paraphrase tool.
Why should you consider
paraphrasing.io?
This paraphrasing tool provides various reasons and features by which we can easily differentiate this tool from any other online rephrase tool.
The reasons why you need to choose this sentence rephraser are listed below.
Search-engine optimized content
Provides good readability
Use proper synonyms
100% duplication-free content
Features of paraphrasing
100% Safe tool
Our online paraphrasing tool is completely safe and the content you will copy on this ai-based rewording tool will surely be safe and cannot be used by anyone else.
Maintain the main idea
This tool rephrases the content while preserving the main idea of the content, it just rewords the sentence but does not change the central idea.
Generates SEO-friendly content
There are some factors that are necessary to make content considered as search engine optimized and by using this paraphrasing tool online, you will surely attain all these factors. The content generated by this paraphrase generator will be fully optimized that can help you in increasing the rankings of your content.
Multiple Languages
We have an option of paraphrasing content in different languages which means this free online paraphraser can be used all across the globe.
Paraphrasing Browser Extensions
Install free extension to your favourite Browser to use Paraphrasing Tool.